FF9: Best Armor & Equipment For Each Character
This post may contain affiliate links. If you buy something we may get a small commission at no extra cost to you. (Learn more).
In this list, I've compiled the best gear for each character in Final Fantasy IX, as it makes disc 4 and Ozma considerably less stressful than a standard playthrough.
Think of this more as a quick guide for designing an optimal team.
For the sake of keeping the list relatively short, I've only mentioned the easiest/least tedious methods for obtaining the equipment listed below.
There are other methods to obtain a good portion of these items, and you might have some of them in your inventory already!
Zidane's Best Equipment
Weapon: For Zidane, his best weapon is the Ultima Weapon. This has no rival in attack power, and found through the Gold Chocobo Sidequest.
Hat: The Thief Hat – bought from the Black Mage Village in disc 4 – boosts Zidane's speed, and helps his output with the Thievery skill substantially.
Wrist: The Power Wrist is the way to go for Zidane, found in the Daguerro weapon shop on disc 4. It offers plentiful stat bonuses in exchange for slightly less defense than its contemporary, the Bracer.
Armor: Zidane's best armor is the Ninja Gear, which has a speed bonus as well as absorbing dark elemental damage! The Ninja Gear can be bought from Daguerreo in disc 4.
Add-On: Running Shoes. Speed bonus + Auto-Haste = Zidane wins, plain and simple. Obtained by defeating the monster in the Treno Weapon shop on disc 3.
Dagger's Best Equipment
Weapon: The Tiger Racket, obtained with an Ocean Chocobo near Quan's Dwelling. Alternately, try the Whale Whisker, from Chocograph 18.
Hat: The Holy Miter, boasting extra magic and spirit, also has the third highest magic defense! Purchased at the Black Mage Village on Disc 4.
Armlet: The Magic Armlet, which is actually available as early as Disc 2 in the Black Mage Village! It's unfathomably helpful because of its boost to magic, making Dagger's summons that much stronger.
Armor: Our Princess' best armor is the Robe of Lords, predictably. You can synthesize this at the Hades synth shop, steal it from Hades, or grind out 10,000 points in Chocobo Hot & Cold to obtain it (possibly on Disc 1, even!)
Add-On: The Ribbon, which is arguably the best accessory in the game. It halves fire, ice, thunder and holy damage, and absorbs wind and water damage, and boosts every stat. One is obtained in Disc 3 as part of the story, while another is obtained from the Forgotten Island Chocograph.
Vivi's Best Equipment
Weapon: Vivi's top weapon is the Mace of Zeus, found in Memoria.
Hat: Vivi's best hat is the Holy Miter, referenced above. Available in the Black Mage Village on Disc 4
Armlet: Again, the Magic Armlet mentioned earlier will help VIvi's spells substantially.
Armor: The Black Robe, which can be synthesized in Daguerreo, boasts a magic boost and a Darkness damage boost, making Doomsday an absolute nuke of a spell.
Add-On: Going with the Ribbon again for Vivi, or possibly the Running Shoes for that sweet, sweet Auto-Haste.
Steiner's Best Equipment
Weapon (technically the best): Okay so Steiner's best weapon is Excalibur II. But it requires you to get through Memoria from a new game in under 12 hours – if you can pull that off, you probably don't have much reason for being here.
Weapon (realistically the best): Ragnarok, found from the Outer Island Chocograph. Much less painful than missing 70% of the game in a speedrun.
Helm: The Kaiser Helm or the Grand Helm, Depending on if you want extra strength or extra speed and defense. Grand Helm can be synthesized at the Black Mage Village Synth Shop, while the Kaiser Helm can be bought in Daguerreo.
Armlet: Gauntlets are likely Steiner's best bet, offering a defense bonus against Fire/Earth/Water/Wind (Read: every boss in Memoria). The Gauntlets can be synthesized in the Black Mage Village.
Armor: The Tin Armor! Cue One Tin Soldier, Synthesized at Hades' Synth shop with the Mallet gotten from the Stellazio Quest.
Add-On: The Power Belt, first obtained in Treno on Disc 2, but available in just about any synthesis shop shortly after (if you miss the ATE's and don't talk to the Four-Armed Man). It adds a nice boost to Strength, which means Steiner will thrive!
Freya's Best Equipment
Weapon: Hoo boy. Dragon's Hair, found via Dead Pepper near Oeilvert. Jumps will never be the same again after finding this bad boy.
Helmet: Again, toss up between the Grand Helm or Kaiser Helm.
Armlet: The Venetia Shield, which can be bought from Daguerreo in Disc 3 or in Esto Gaza, provides an ample boost to strength and defense.
Armor: Freya should get the Grand Armor, which has phenomenal defense and a strength bonus to boot. The Grand Armor can be stolen from the Nova Dragon, or Synthesized in the Black Mage Village on Disc 4.
Add-On: For Freya, the Barette is gonna be your top pick for an add-on. Female-only, and it boosts strength, magic, spirit, and magic defense. The Barette can be synthesized in most synth shops around Disc 2 and 3.
Quina's Best Equipment
Weapon: This one kind of stinks to get – It's the Gastro Fork, found by catching 99 frogs and beating the boss that follows.
Head: The Circlet, since Quina benefits best from straight defense. You can synthesize Circlets in the Black Mage Village on Disc 4.
Arm: The Bracer, which boosts Wind damage to give Twister some extra oomph. Black Mage Village, Disc 4, you know the drill.
Armor: The Robe of Lords, explained in Dagger's section.
Add-On: The Ribbon, also explained in Dagger's section.
Eiko's Best Equipment
Weapon: The Tiger Racket, explained above. Or alternately, try the Angel Flute found in Memoria.
Hat: The Holy Miter strikes again…
Arm: …followed closely by its friend, the Magic Armlet!
Armor: Eiko has the White Robe, synthesized in Daguerreo, which has a nice buff to Holy spells. And Eiko is the only party member who can use Holy magic.
Add-On: The Ribbon, again.
Amarant's Best Equipment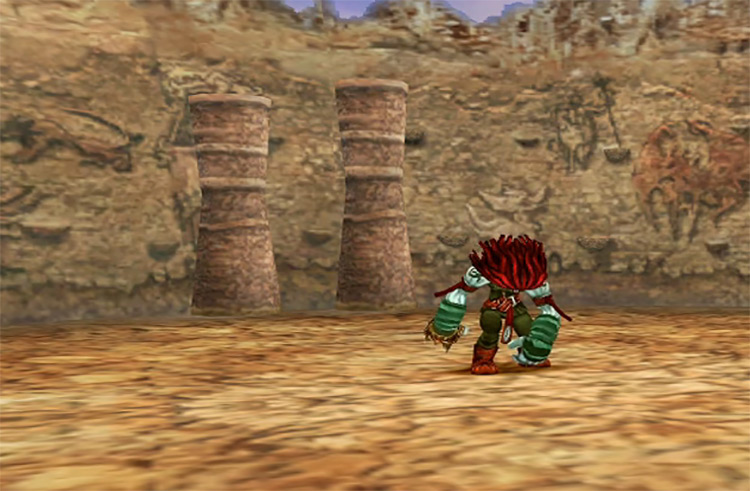 Weapon: Amarant has the Rune Claws, found in Memoria.
Head: The Green Beret, which boosts strength and speed. Can be bought in Oeilvert or the Desert Palace Mogshops.
Arm: The Power Wrist, Daguerreo, Disc 4. We wanna jack Amarant's strength as much as possible here.
Armor: The Power Vest. Amarant is, as you can gather by now, your resident glass cannon. You can find a power vest in Oeilvert and steal one from Ark.
Add-On: The Power Belt, explained in Steiner's section. Mostly in any synthesis shop after Treno in Disc 2.
Browse:
1980s
1990s
7 Days To Die
Ace Attorney
Activision
Adventure Time
Age of Empires
Age of Wonders
Akame Ga Kill
Animal Crossing
Animaniacs
Anime
Anno
Ape Escape
Apex Legends
Ark: Survival Evolved
ARMA
Assassin's Creed
Atari
Barbie
Baseball
Basketball
Bastion
Batman
Battle Brothers
Battlefield
Battlefront
Battletech
Bayonetta
Beat Saber
Beavis and Butt-head
Besiege
best countries to study and settle 2020
best countries to study and work 2022
best countries to study in europe in english
best education system in europe 2021
Best European country to study and work
best place to study in europe
Blade and Sorcery
Blizzard
Bojack Horseman
Bomberman
Borderlands
Brawlhalla
Breath of Fire
Brick Rigs
Call of Duty
Cartoon Network
Cartoons
Castle Crashers
Castlevania
Chrono Cross
Cities XXL
Cities: Skylines
Civilization
Code Vein
Command & Conquer
Company Of Heroes
Cortex Command
Crash Bandicoot
Crusader Kings
Crysis
Cuphead
Daggerfall
Dark Cloud
Dark Souls
Darkest Dungeon
DC Comics
DDLC
Dead or Alive
Destiny
Deus Ex
Devil May Cry
Diablo
Digimon
disadvantages of studying in europe
Disney
Divinity: Original Sin
DIY
Donkey Kong
Doom
Dr Seuss
Dragon Age
Dragon Ball
Dragon Quest
Dragon's Dogma
Dungeons & Dragons
Dynasty Warriors
Earthbound
Ed Edd n Eddy
Empyrion
Epic Games
Europa Universalis
Fairly Oddparents
Fallout
Family Guy
FandomSpot Originals
Far Cry
Farming Simulator
FF6
FFXI
FFXIV
Final Fantasy
Fire Emblem
Forza
Frozen
Fullmetal Alchemist
Game of Thrones
Gift Guides
God of War
Grand Theft Auto
Gravity Falls
Greedfall
Grim Dawn
Gundam
Half-Life
Halo
Hanna-Barbera
Harry Potter
Harvest Moon
Hearts of Iron
Hello Neighbor
Homeworld
Horizon Zero Dawn
Horror
Hudson Soft
Hunter x Hunter
Insurgency
Jak and Daxter
James Bond
Japanese Culture
Jimmy Neutron
Johnny Bravo
JoJo's Bizarre Adventure
Jump Force
Jurassic Park
Just Cause
Kenshi
Kerbal Space Program
Killing Floor
King of Fighters
Kingdom Come: Deliverance
Kingdom Hearts
Kirby
Left 4 Dead
Legend of Grimrock
Legend of Zelda
LEGO
Looney Toons
Lord of the Rings
Mafia
Manga
Marvel
Mass Effect
Max Payne
Memes
Metal Gear
Metroid
Minecraft
MMO
Monster Hunter
Monster Rancher
Mordhau
Morrowind
Mortal Kombat
Mount & Blade
MTV
Mudrunner
My Hero Academia
My Little Pony
My Summer Car
My Time At Portia
Naruto
Netflix
Nickelodeon
Nier Automata
Nightmare Before Christmas
Nintendo
No Man's Sky
Oblivion
One Piece
Overwatch
Paladins
Paradox Interactive
Pathfinder
Payday
PC Gaming
Persona
Phantasy Star
Pikmin
Pillars of Eternity
Pink Panther
Pixar
Planet Coaster
PlayStation
Pokémon
Pop Culture
Portal
Postal
Power Rangers
Professor Layton
Project Zomboid
Quake
Radiata Stories
Railway Empire
Ratatouille
Ratchet & Clank
Ravenfield
Red Faction
Resident Evil
Retro
Rick and Morty
Rimworld
RPGs
Rugrats
RuneScape
Sailor Moon
Saints Row
Scooby-Doo
SCP
Sea of Thieves
Secret of Mana
Sega
Sekiro
Shadow Hearts
Shrek
SimCity
Simulation Games
Skyrim
SNES
Sonic
Soulcalibur
South Park
Space Engineers
SpellForce
Spintires
Splinter Cell
SpongeBob
Sports Gaming
Spyro The Dragon
STALKER
Star Ocean
Star Wars
Starbound
Stardew Valley
Steam
SteinsGate
Steven Universe
Stranded Deep
Street Fighter
Studio Ghibli
Subnautica
Sudden Strike
Super Mario
Super Monkey Ball
Super Smash Bros
Superman
SWAT
Tabletop Games
Tales Of
Team Fortress
Tekken
Tennis
Tetris
The Forest
The Simpsons
The Sims
The Witcher
This War Of Mine
Torchlight
Total War
Toy Story
Transport Fever
Trials of Mana
TV & Movies
TWEWY
Tycoon Games
Valkyria Chronicles
Vampire: The Masquerade
Vampires
Victoria
Video Games
Warframe
Wasteland
Watch Dogs
which country?
which european country should i study abroad in
Which school should you choose
Wild Arms
Wreckfest
XCOM
Xenosaga
Yu-Gi-Oh
Zombies